Images from Capt "Jock" Ayland's collection
From Alison Hayes
Hi my grandfather, S.E. "Jock" Ayland, was on many PSNC ships during the 50's and early 60's before he died of cancer.
According to my Nan he served on the Laguna, Loreto, Samanco, Loriga, Salaverry and Orduna.
He was promoted to Captain at the age of 43 and was in command for two years but ill health made him unable to command so he came ashore and was made Cargo Superintendent. Our family have a history of being on the seas!

I've now got in my possession quite a few old photos of him and fellow ship mates on various ships such as the Reina Del Mar and other bits such as a copy of "Atlantic and Pacific Breezes" from Spring 1960.
I wondered if you could give me a direct email address where I could scan and copy these photos etc to somebody to be included on your web page. I'm sure that they'd be of interest to some...
I do hope one day to perhaps donate part of my collection of memorabilia to the Maritime Museum in Liverpool. I'll send the bits where they are tracked and signed for and if you wouldn't mind doing the same on their return I would be grateful.
Thanks Alison
---
25 Club Membership Card (Club was only open to those with 25 or more years service with the Company)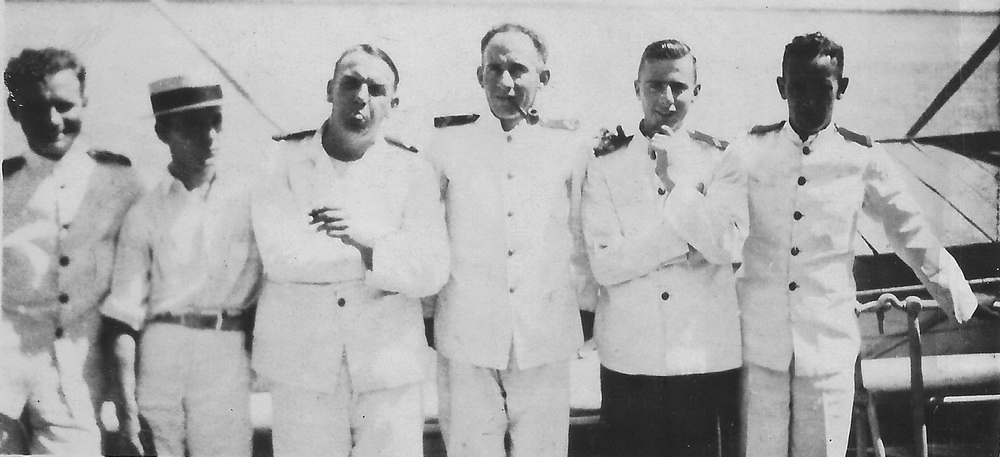 Group of unknown officers . . . can anyone name them?
Alison said her grandfather "Jock" is second from the right.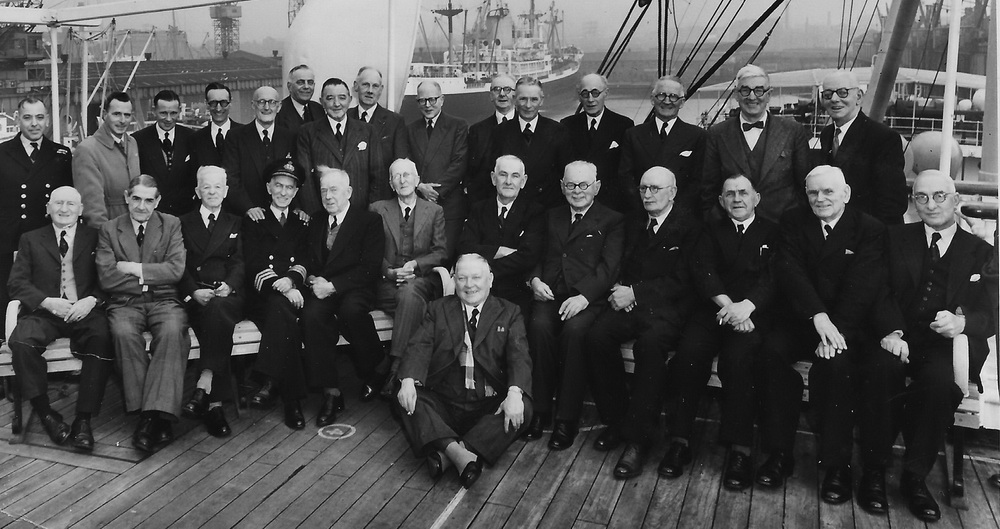 Group of unknown gentlemen . . . . in Liverpool
Mrs June Quint was a guest at the first "Official" Officers' Reunion which was held in the Packet Steamer
Photo scanned from 'Atlantic and Pacific Breezes' Issue Spring 1960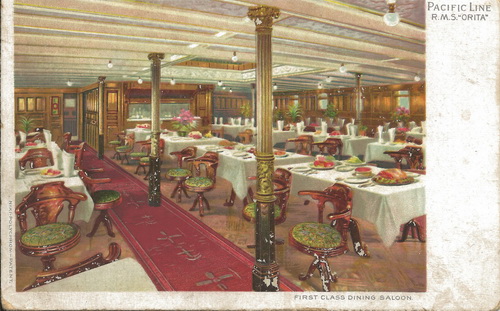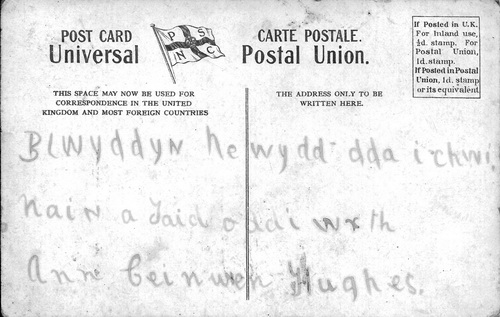 I think the message may be in Welsh which, unfortunately, I do not speak.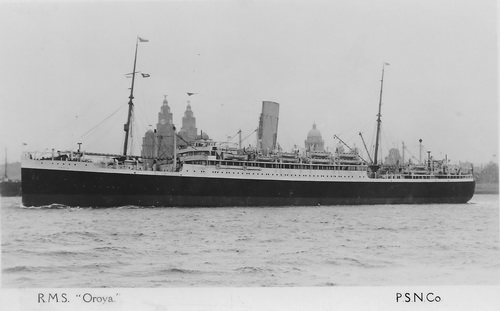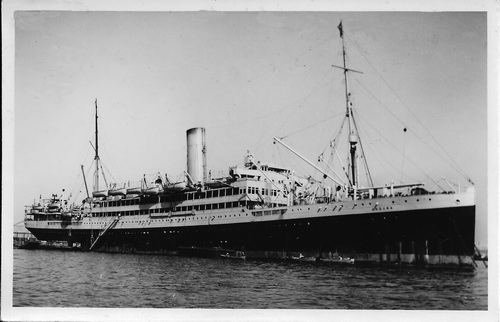 The Oroya is obviously departing Liverpool and the Orduna is at anchor in Port Said, Egypt
Caption with this photograph was " Samanco aground in Belfast Lough 1946".
However, Duncan Haws' Merchant Fleets 8 the history of PSNC - does not mention this event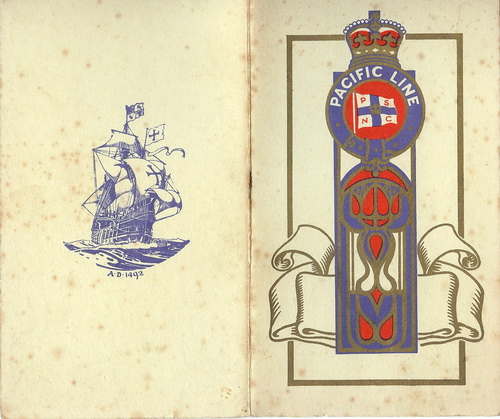 Passenger booklet for Reina del Pacifico sailing from Valparaiso on Wednesday 26th February 1936

Passenger Lists, Officers and General Information for passenegers including distances between ports
To contact Alison Hayes to provide more details (and please include me as "CC" too and I will update this page Barry)
Top of page
PSNC index page