mv Santander - Christmas Day 1961 in Valparaiso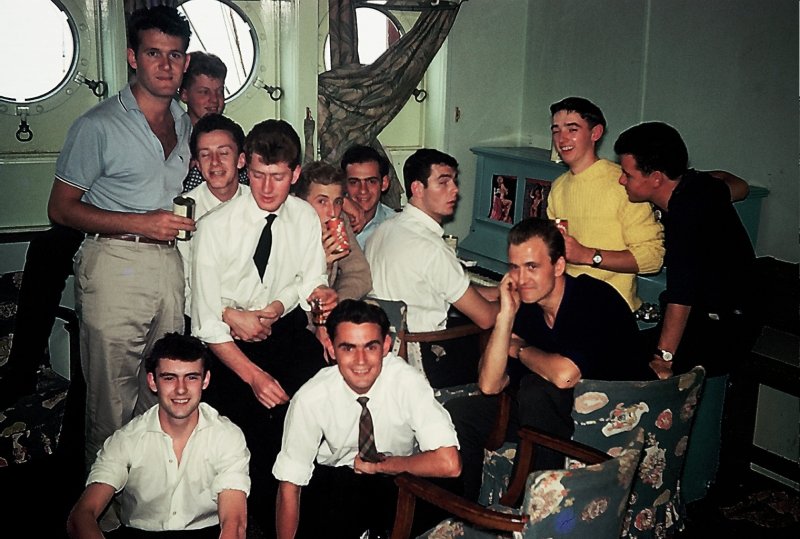 Front row L to R Allen Bell, Bryan Dickson 1st Elect, Bert 4th.Eng.

Back row L to R
3rd.Eng ?, Dave Sinclair Jnr.Eng, Brian Brocklesby, Ian Barr, Tony Hepburn (drinking), Garry Cooke (yellow jumper), Chris Newton, Geordie Dave? (International piano player), Tom 2nd.Elect.(right of piano).
My thanks to Steve Roscoe for sending in photo
---

PSNC index page

Top