Pages last updated 23 April 2010
I would appreciate it if you could send me a "carbon copy" email of any replies to the person seeking information so that I can add the details to these pages for everyone's benefit. Thanks, Barry
Photos of "Newfoundland" and "Nova Scotia" (March 2010)
Hotel Bertolotto, Lima - query from great nephew of former owner (May 2009)
Update on John Stone and the "Oronsa" - Great Great Nephew of John Stone trying to contact John Jones (Apr 2009)
John Stone and the "Oronsa" - a photo and letter from John Jones,a researcher who would like more info (Dec 1999)
David Wilcockson - Can you identify these faces on the "Pacifico"? (Jan 2009)
John Kerr Campbell - info required by relative (Oct 2008)
Capt. J H Kirkwood - Info sought by family (Sept 2008)
Kenneth Cooke : Fatal accident on Flamenco - Query from sister and nephew (May 2008)
George Edwin Chesterman : ss Orellana and ss Victoria - Query from Grandson (Feb 2008)
Ron Clare - Graham Holt keen to hear of his whereabouts? (Nov 2007)
Edward Frederic Shaw - Former PSNC manager in Peru (Aug 2007)
John McDonnell - Fireman killed on board the ss Orissa when she was torpedoed (Jun 2007)
Stanley Thomas Griffiths - ex Chief Steward - son asks if anyone has Photos of him? (Jun 2007)
Henry Norman Quayle - ex Chief Steward Reina del Pacifico (Jun 2007>
Who were the Radio Operators - on Oropesa when she was torpedoed?
Captain Edward Hicks - information required by old friends (Jun 2007)
Charlie Richardson AB - information required by his son (Jan 2007)
"S" Boats - Photos required by Chilean Model Maker (Jan 2007)
Woodridge, George Alfred - info wanted by daughter (Aug 2006)
O'Higgins - Photo wanted of "O'Higgins" in stones on Chilean hillside (May 2006)
Cienfuegos - Photo wanted by ex R/O (Nov 2005)
1960 Rescue off Florida - Survivor rescued from upturned boat by Reina del Mar (June 2005)
Stanley (Stan) Bode - Engineer on "Lautoro" - Nephew seeking info (June 2005)
Les Price - anyone remember him on Reina del Pacifico? - request from his son (Jan 2001 and March 2005)
William Harold Hack - Purser - anyone know him? (Dec 2004)
Orcoma's Maiden Voyage in 1966 - Date required (Oct 2004)
Mystic, Newfoundland and Orcoma - Photos required (Aug 2004)
Fire and Deaths on Eleuthera in 1969 - does anyone have details? (Aug 2004)
Death of Cadet David Miles on Oropesa 16 Jan 1941 - His sister hopes to hear from any survivors (June 2004)
Poderoso - Historian and Collector looking for photograph (April 2004)
Capt. Luis Orozco Vestibule - His wife and daughter hope to hear from old friends (April 2004)
Capt. E.W. Evans & Commodore J Richards - request from Great Grandson (Feb 2004)
James Thomas Bruce - Deck Officer on Reina del Pacifico - request from daughter (Nov 2003)
Were you on final voyage of "La Paz"? - request from author of forthcoming novel (July 2003)
Capt. Ellis Roberts - any info? - request from Belinda Roberts (May 2003)
Theodore Biscaino - any relatives or info? - request from Jenny Fawcett (May 2003)
Kenuta - derivation of name? - Info sought by Rob Oldfield (May 2003)
Purser Welles (Deceased) - Info sought by descendant (Mar 2003)
Bert Wren (Deceased) - Info sought by his grandson (Jan 2003)
Thomas Henry Bowers a.k.a "Harry" (Deceased) - Info sought by his son (Nov 2002)
PSNC Stamps - Info sought by a collector (Nov 2002)
and a reply from Gordon Stanley (Mar 2003)
James Caslin (Deceased) - ex Reina del Pacifico - Info sought by his son (Sep 2002)
"Potosi" - Photo of required (May 2002)
Peter & Jimmy Mclements - descendant seeking information (Apr 2002)
Capt. George Massey - descendant seeking information (Mar 2002)
Lady looking for Miles A.B. - he sailed on the "Orbita" in 1977 (Feb 2002)
Capt. RC Skelhorn - request from Barry Skelhorn for information (Mar 2001)
ss "Jamaica" - dismissal of Captain - request for information (Mar 2001)
Salinas - ports of call Sept '64 to June '65? - request from ex Galley Boy (Jan 2001)
Oravia props and engines - request for info from Falkland Islands (Mar 2000)
Photos of MN Officers in Uniform Required - request for help (Mar 2000)
Any Cap Badges or Buttons out there? - request for help (Feb 2000)
Any "Bresners" out there? - request for information (Jan 2000)
"Iberia" sailing to Australia in 1886 (Jan 2000) plus a reply (Sept 2000)
"Oropesa" and Samuel C. Brown - request for information (Jan 2000)
Ray Mullard - anyone know of his whereabouts? (Dec 99)
Alan Baldwin - in Australia (Dec 99)
Uniforms, Insignia and Buttons - email requesting information (Dec 99)
Capt. Alexander Cambell Gordon (deceased) - a request for information from his son (1999) and a reply (2000)
Anthony "Tony" Dunn - cadet on the Reina Del Mar - a query from a reader (1999 and again in 2010)
---
Top of page
Main PSNC Index
---
"Newfoundland" and "Nova Scotia"
If you have any photos of the above vessels Dennis Crabtree would really appreciate a copy please.

Top of page
---
Hotel Bertolotto in Lima

I am looking for anyone who sailed out from Liverpool on the "Reina del Pacifico" on 3rd November 1937. This is the voyage when the former Prime Minister Ramsey MacDonald died aboard. My great uncle Rubin Caro was also on board.
I am interested in any PSNC personnel who can remember Callao, Lima, Peru from 1937 to 1967 with any memory of the old Hotel Bertolotto which my great uncle owned from 1937.
Unlike other large hotels in Lima, Peru, there are no photographs of it online to view. I had one of the dance hall taken in the 1930's but nothing of the exterior or any other information.
I am hoping the PSNC archives and/or personnel memories might have some mention of Hotels in Lima during the period of service of the Reina during the years above.
I can see from the lists on the web pages that there are some seafarers who are still alive and would have been to Callao. The old Hotel Bertolotto was in San Miguel and along the Avenida Costanera, the coast road. I can see snippets from books from Google searches yet not much detail.
I know it was a top Hotel for its time and held receptions for Consular staff from around the world. The Peruvian writer, Luis Alberto Sanchez, wrote a book or chapter called PSNC Orcoma in 1931 about the ship he would see from the old Hotel Bertolotto.
Do you know anything about this? My relative owned the Hotel and I am not sure for how long during the 1930s but I know he he died in 1940.
Looking forward to your reply. Simon Lewis

Top of page
---
Capt. T. Wilcockson's son David looking for names
My name is David Wilcockson, son of the late Capt. Trevor Wilcockson.
Some of my Dad`s old photos have recently come to light and there are two that I thought your PSNC site might enjoy, more so the older readers.
One is a group shot taken, I think, on the Reina Del Pacifico maybe early-mid 1950`s. I can only identify two people; one is my Dad third from the right, and the other being "Sandy" (as I knew him) or "Jock" Gordon second from the left. Perhaps you or some of your members could put names to the other officers?

L to R Jimmy Turner Sandy "Jock" Gordon ????? ????? Capt. Trevor Wilcockson ????? Nurse Shirley ? (perhaps)

The other photo is of the "Orduna" taken at Port Said mid-late 1940`s. I`m sorry about the quality of them but have not had much luck retouching them.


Hope these are of some interest? I wish you all the best for the annual reunion in March, and the continuing upkeep of the excellent site.
Kind regards, David Wilcockson
Top of page
---
"My compliments - what a remarkable site you are running.

I am looking for any information on a second cousin John Kerr Campbell (1900 - ????) who was a deck officer with the PSNC. He was on the Ebro in the 1920's, the Essequibo in the 1930's, and I believe the Reina del Pacifico. The family story is that he met a widow called Blanche on one of the latter's cruises and married her. Any information would be gratefully received!

Thanks!" Graeme Campbell
Top of page
---
" I am trying to research my husband's family and wondered if any of your readers could give me information on his grandfather Captain J H Kirkwood.

I understand that he retired in 1946/1947 and had been Commodore with PSNC. I do not know his first names and am unable to establish the names of the PSNC ships on which he served during his time at sea. I know very little about his life except that my husband thinks he lived in Bootle with his wife and 3 sons. My husband and his uncle, (J.H's son) both followed in his footsteps.

Capt. Henry Kirkwood OBE DSC RN began his sea career with RNR and after an accomplished career with the Royal Navy, accompanied Sir Vivian Fuchs and Sir Edmund Hillary on the Antarctica expedition of 1955-1958 whilst serving with HMNZS Endeavour.

Captain David Tunnard Kirkwood, my husband, is still at sea.

I know that it is rather a long shot that anyone would remember him after such a long time but here's hoping that information is out there!"
Top of page
---
Kenneth Cooke - Fatal accident on the Flamenco in 1956
"My uncle Ken was a Donkeyman/Greaser on the Flamenco. Ken had been working in the engine room on the steering gear and was caught up in it when more than usual helm was applied. Unfortunately, nobody knew Ken was in the steering flat at the time. This fatal accident must have happened some time in Oct or Nov 1956 as Ken was laid to rest in Cementerio General, Cuartel San Miguel,Grave No 283, Mollendo Peru on the 9th Nov 1956.

This info was passed on to my Mum a long time ago by J.M Martinez, a Purser in the fleet. We cannot contact him at his last known address in Peru. Should anyone know of his whereabouts we would like to make contact again. For my Mum's sake, I hope there may still be a crew member who remembers the accident and can add to our knowledge of it.

Thanks again. Keith Norman (Steward on the Kenuta for a few trips)
June 2008 Fortunately, I (Barry) had been communicating with Michael Hayes, a gentleman who had purchased the old PSNC Office in Mollendo, and I asked if he could help Keith in any way. Although at present in the UK, Michael asked some local friends to take photos of the graveyard and the resting place of Kenneth.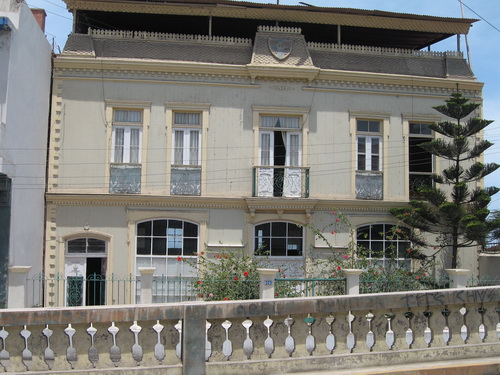 Former Mollendo Office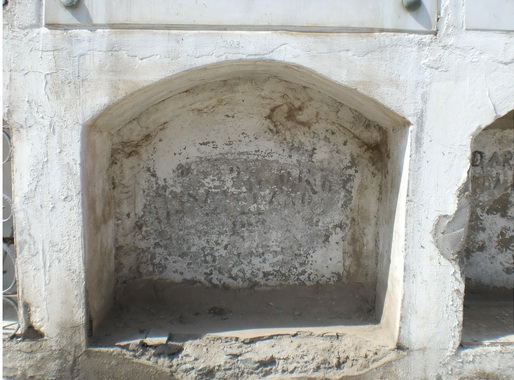 Grave 283 in Mollendo Cemetery
They did so and commented it did not appear to have been maintained by PSNC; they have also offered to arrange for estimates for the lair to be repaired.
Sincere thanks to all involved!
Top of page
---
George Edwin Chesterman : ss Orellana and ss Victoria

I am researching family history. My grandfather, George Edwin Chesterman, was a steward and then Chief Steward on the PSNC Royal Mail ships Orellana and Victoria from 1895 to 1905. He was born on 30/05/1878 and died, aged 90, in Chester on 2/06/1968. I know this is way before most of the information on your site but any help in finding photos, etc from that period would be appreciated. It seems the Maritime Museum in Liverpool only has 2 photos. I do have a copy of the excellent book Merchant Fleets 8 although it took me years to find. Ian Chesterman
Top of page
---
Ron Clare - Query from Graham Holt
At the end of 1963 I did my first trip on a Zillah Shipping Company (of Liverpool) coaster. The Mate was Ron Clare. I knew he'd been in P.S.N.C. and looking in your website I see R. Clare listed as 3rd Mate. I assume he may be deceased as he'd be a very old man now. Does anyone have any information please? Graham Holt
Top of page
---
Edward Frederic Shaw - Manager in Callao - Query from Grand-daughter
My name is Karen Forrest, and I am trying to gather information about my grandfather Edward Frederic Shaw who worked for the P.S.N.C here in Callao, Peru. He worked in the office and I believe he was a manager but I don't really know as he died in 1964 when I was one year old. If you have any info you could share with me, about the people who worked here in Peru, or better still if you could find out anything about him I would be grateful.
Thanks a lot. Karen Forrest
Top of page
---
Trying to find information from PSNC about my Grandfather, John McDonnell, who was a Fireman on board the SS Orissa which was torpedoed and sunk off Skerryvore on June 25th 1918. Six seamen were drowned, my Grandfather being one of them. Any information, reports, photo's of the ship or crew? Anything at all appreciated.
Allan James McDonald
Top of page
---
Stanley Thomas Griffiths - Photo wanted
My father was Stanley Thomas Griffiths who was born in 1907. In 1937 he became a member of the crew of the Oropesa. He survived the sinking of this vessel in 1941 and later transferred to the Royal Mail Line where he remained until 1954. He was Chief Steward on the Potaro, Essequibo, Parima and other ships. He died in Wallasey in 1979.
Is it possible that any of your people would have photos of ships' crews with my father included?
Robert Griffiths
Top of page
---
Henry Norman Quayle - information wanted
I'm looking for information on a Norman Henry Quayle, could have been Henry Norman Quayle, who was on the Reina del Pacifico as a Chief Steward and sailed from Liverpool in 1948 for South America. The information is wanted by my mother Jeanne Eva Hesketh nee McNamara (80) who was a shipping clerk for the company in Liverpool, and is now in ill health. Any information that can point me in the right direction would be much appreciated.
Graeme Hesketh
Top of page
---
I used to be the 3rd Radio Operator on the Oropesa in the mid nineteen twenties. Do you know the names of operators at the time she was sunk by a German submarine?
Horace Staley (Jun 2007)
NB According to Duncan Haws' book, on 16 Jan 1941 the Oropesa (II) was torpedoed three times by U-96 off Ireland resulting in 113 dead.
Horace received the following reply:

Dear Mr. Staley,
My late father Archibald William (Bill) Jones was a steward/gymnasium attendant aboard the Oropesa between 23/10/1929 and 04/04/1931, including the voyage that took Prince George and the Prince of Wales to South America (15/01/1931 to 4/04/1931). The wireless operators on this voyage were T Shaw, AV Brackston and GBH Macrae. So far as I can tell from the list of casualties from the sinking of the ship in 1941 none of the wireless personnel were lost. The second officer's (Mr G Pattison) survivor report makes reference to the wireless operator and gives the impression he survived but unfortunately no names are given. I have been researching the Oropesa and have quite an extensive file/archive. I would be very pleased to hear from you and enter into further correspondence.
If I may say so, sir, you must be of considerably advanced years!
With my very best wishes. Reverend Peter Jones.
Top of page
---
Subject: Captain Edward Hicks
Dear Barry
I would be grateful to receive any information about Edward Hicks, Captain of The Reina Del Pacifico during the 1950's. He was a close family friend when we lived in Antofagasta, Chile until the mid 1950's when my family and I moved to Lagos, Nigeria.
We sadly lost touch with Edward and would dearly like to know any snippets of information anyone may have about him. I see from the list that he is deceased, but it doesn't say when he died. Has anyone any further details?
With thanks, Pamela Barber
If anyone can supply any details or anecdotes please contact Pamela and also send me a copy too. Thanks, Barry
Top of page
---
Charlie Richardson AB who died on the Potosi in 1967
I have been searching for information regarding my long lost dad, the dad I never met. His name was Charlie Richardson, and he died whilst at sea as an Able Seaman onboard the S.S. Potosi off Valparaiso on January 4th 1967, aged 29 years, just two months before I was born on March 18th 1967.
My dad left my mum Josie Richardson, then 28 years old, with my two sisters, Tina (3 years) and Susan (2 years). It was a total tragedy; my mother never re-married.
It was only recently that I discovered the name of the vessel that my father was on at the time of his death, and another vessel that he sailed on "MV Salinas", both of which were PSNC vessels, as I have just discovered through your website.
If you can help me find any information then please email me. I knew very little about my dad and only have a couple of photographs. I would love to know more about him and be able to pass this information on to my own children so that they can know something of him also.
Hope you can point me in the right direction. Kind Regards, Paul Richardson
Top of page
---
Photos of "S" Boats for Chilean Model Maker

Can anyone out there help Jorge?
Hi, I am Jorge Zavala, from Chile, a biggest fan of older ships (Pacific Steam Navigation Company ).
Please can you send me a full size in color of Santander, Salinas, Salaverry or Salamanca. I´m looking for Salinas pics in color for years.
Thanks a lot. Jorge Zavala Venegas
Top of page
---
Purser George Alfred Woodridge
My father served as Purser on the Reina del Pacifico during 1957 to 1960. Does anyone remember him?

It was quite memorable for us when my Mum and I failed to hear the bell advising all visitors to leave the ship prior to her leaving for sea. We sailed out to the Bar and a tug had to bring us back to Liverpool Pierhead!

Dad was in the Merchant Navy for many years and also served on the Empress of England as Chief Steward. Because my parents divorced in 1967 I lost touch with him. Does anyone have any photos taken on board at this time as I would recognise him in a minute? He passed away in Liverpool in 1980, unbeknown to me. It would mean so much to me and I would be very grateful for any info on these missing years.
Thank you so much.
Diane M Henderson (nee Woodbridge)
Top of page
---
Cienfuegos

John Shaw was a Radio Officer on mv Cienfuegos from 21 Nov 1958 (Maiden Voyage) until 29 Nov 1960. He really would appreciate a photo of her, especially one at sea (. . and so would I, Barry)
---
Rescue by Reina off Florida in 1960

Dave Gallacher writes: Sorry I was not an officer but I was an EDH on the Reina del Mar in 1960, and a member of the lifeboat crew when we picked up a guy clinging to the keel of an upturned boat off Florida. I recently met the Duty Officer of that day, George Gordon, who spotted the unfortunate sailor from the bridge and set the rescue in motion. Do you know anyone who has any cine footage or photographs of that rescue? If so I would love to hear from you.
---
O'Higgins spelled out in stones

Tony Rainford, ex-Steward on Reina del Mar, is trying to track down a picture of the hillside that bears O'Higgins name, in stones, somewhere near Antofagasta? If anyone was willing to share such a photo he would be very grateful. Tony Rainford

Top of page
---
Stanley (Stan) Bode

He was my uncle and I am looking for information concerning him. He served on the Lautaro as an Engineer during the war and afterwards on the South American run; I believe he ended up as Senior Eng. He died in service in the late 50's or early '60's. I would also appreciate any info on the Lautaro herself. Gerry Bode
---
Les Price on the Reina del Pacifico
I am looking for anyone who knew my Dad, Les Price.
He was on the Reina del Pacifico but I do not have any more information than that. Sorry!
Does anyone recognise this Officer? Is he my Dad, Les Price, or a friend of his?
I really would appreciate any little piece of information that anyone might have.
Please contact me!
Thank you very much, Paul Price
Top of page
---
Does anyone have any information about my grandfather, who was a Purser with PSNC sailing from Liverpool to South American ports from 1916 to 1930. He sailed on the Orduna and possibly Ebro and Orbita.
Many thanks, Stephen Hack
---
Orcoma's Maiden Voyage

Can anyone supply the dates of the ship's maiden voyage out of Liverpool?
Robert Edwards would appreciate any info.
---
Photos of Mystic, Newfoundland and Orcoma

Ken Welch, who was a Jr Eng on Mystic and 4th Eng on Orcoma and Newfoundland, would love to have photos of these three ships. Can you help? Ken Welch

and please send me copies too. Thanks! Barry
---
Fire and Deaths on Eleuthera in 1969 - any information?
This is a brilliant website - thank you!

I am looking on behalf of my boyfriend who was an EDH on Eleuthera in 1969. Apparently there was a video taken of him on the ship at the time (he was about 20) and whilst it happened there was a fire on board and the Captain gave the order to abandon ship! They carried on, trying to sort it out and some of his shipmates died in the event, whilst he was steering. I know the ship was heading to Panama. His name was Roger Large (he has since changed it). I'll keep visiting your site as it seems the most comprehensive I have seen on my researching! Mary
Top of page
---
Cadet David William Norrie Miles - Oropesa 16/01/1941
My brother, a Cadet Officer, was killed on the Oropesa on 16th January 1941, believed to be going to the aid of an injured mate at the time.
I would be grateful for your help as I am trying to find survivors (of the sinking by 3 torpedoes from a U-boat) who may still be alive.
Elizabeth Muscat
Full list of MN personnel killed.
---
Poderoso - tug

An enthusiast of old ships would love to have a photo of the Poderoso and details of her final fate. She was sold to Chile in 1938/9 and her disposal is unknown. Can you help?
Michael Conway

(Michael has been very helpful to me and I would very much appreciate any help we can give. Barry)
---
Reply from Angus Shaw
"Poderoso"has been moored in the port of Talcahuano for the past ten years and been declared a historical monument by the Chilean government. A group of people in the area along with some financial help from local industry are in the process of restoration of the tug but unfortunately, as with many of these projects, a shortage of funds is limiting their work.
There is an article about the vessel in today's Mundo Maritimo (5th July 2004) along with a photo.
Mundo Maritimo's site is www.mundomaritimo.cl and the article is titled " Cultura maritima navega en apatia".
Hope this will be of some help in your research.
Kindest regards, Angus Shaw
(Thank you Angus . . much appreciated! Barry)
Top of page
---
Capt. Luis Orozco Vestibule

Did you know him when he was Cargo Superintendent in Callao? His daughter, Cecilia, contacted me after seeing these web pages and said she would be delighted to hear from any of the former Captains and Officers who knew her father when he was Sub-Gerente of PSNC in Callao.
She has maintained contact with Capt Geoff Turner and his wife and would be happy to hear from anyone else who visited them or remembers them.

Cecilia Orozco
660 Yerbas Buenas, Copiapo, Chile
---
Capt. E.W. Evans & Commodore J. Richards
My Great Grandfather J. Richards was Captain of the Oruba and he retired as Honorary Commodore of PSNC (or so family "legend" has it). He died in Solva, South Wales. Does anyone have any information about who Capt Evans was or about my Great Grandfather?
Thanks, Richard Wise
Commodore Richards - presented by Capt. E.W. Evans.

Top of page
---
James Thomas Bruce - ex Reina del Pacifico
My father served on the Reina del Pacifico and I am wondering if there is anyone out there who knows him? He was First Officer at that time but is now Captain James Thomas Bruce.

I am his daughter and would love to hear from anyone who knew him. Thank you!
Pat Tanner had contacted Nicole regarding her Dad but learned that, sadly, he had died before Christmas 2003
Top of page
---
Capt Ellis Roberts - any information on him or descendants?
I am led to believe that a relative was a captain of the "Reina del Pacifico" circa 1931 when she entered service.
Capt. Ellis Roberts was allegedly a first cousin of my great grandfather -Thomas Roberts. Do you have any Officer/Crew records for the Reina del Pacifico or where I can access them?
Many thanks for any help you can give. Belinda Roberts
---
Theodore Biscaino - any information on him or descendants?
I am looking for information on Theodore Biscaino who in 1919 served aboard the "Inca", out of Liverpool and in 1920 went aboard the "Achilles" and in 1921 the "Nestor"
Theodore was listed in 1922 as a Lamp Trimmer, lived in Birkenhead; in 1927 as a Seaman, and in 1933 as a Rigger, still living in Birkenhead at 45 Mercer St/Rd and also in 1938.
I cannot find anything about him after this date. Did he go back to sea in WW2?
He was the son of Theodore and Maggie Biscaino - a rare surname - they are the only ones listed in all of England so all of that name are related there.
Theodore had a sister - Ada Biscaino - whose married name was Hilton (wife of Whartoum).
Would appreciate any slim lead! With thanks, Jenny Fawcett,
Sheeds Road, Killarney 3280, Victoria, Australia
---
"Kenuta" - what is derivation?
I was always intrigued by the derivation of the name "Kenuta" and never found an answer.

Rob "Guy" Oldfield Kenuta Cadet 1967 - 68

Top of page
---
Purser Welles

Do we have a genealogist on board?

I am trying to trace a family connection by the name of "Welles" - who sailed as a passenger on a RML ship RMS "Atrato" in 1862 ex Southampton. He was on his way to join a PSNC ship as Purser at Panama but sadly died on board, age 26, on the day before he arrived at St.Thomas, Virgin Islands, where he was due to disembark and join a feeder vessel to take him to Panama. It must have been some party as the ship's log at Greenwich records that he died of alcoholic poisoning at 6am as verified by The Master and Ship's Doctor. I have tried to trace if he was buried at sea or if he is buried ashore but without success having written to the local press and Bishop's office at St. Thomas. Can you help please?

Did you know that PSNC were the first shipping Company to have electric lights on board !!!!

This year Marilyn (Mk 1) and I celebrate our Fortieth anniversary - we met on board - is this a record?

Saludos.
Colm Maguire - R/O on Potosi 1961 - 63
---
Bert Wren

Mike Wren is trying to obtain information on his Grandfather who served, possibly as a Steward, on the Reina Del Pacifico and Reina Del Mar. He lived in Wallasey and died in the late 1960's or early 70's in his seventies?
If you have any info contact Mike Wren

Reply from J Alan Gibson on 19th September 2003:-
I was Purser on the Reina del Pacifico in the 1950's and Bert was, if I recall correctly, a 1st Class Bedroom Steward. In fact I think he was actually the Chief Bedroom Steward. He was certainly there in 1955 - 1957 and may well have gone on to the Reina del Mar. Sorry, that is all I can tell you.
Thanks Alan, every little helps when someone is researching family history. Perhaps someone else will remember additional details. (Barry)
Top of page
---
Thomas Henry "Harry" Bowers - ex Chief Steward

His son would really appreciate hearing form anyone with information about his dad. Can YOU help please?
I am trying to trace details about my father who sailed on the William Wheelwright in the early/mid 1960's. Dad was a Chief Steward. He died in 1976 and I have very little information about his sea-going life.
I have memories of being taken aboard the ship for a visit as a child; the port was possibly Milford Haven. Any info would be appreciated.
Regards, John Bowers
---
James Caslin (Deceased) - Son seeking information

Roy Caslin wrote that his father served on the Reina del Pacifico amongst other PSNC ships. Apparently he was a butcher to trade but as his parents divorced when Roy was very young he has no other details of his Rank or dates on PSNC ships. James was born in Liverpool in 1917 and served in the merchant Navy during the war years and for some time after. If anyone has any information Roy would be extremely grateful.
Roy Caslin
---
"Potosi" - Photo required

I received fascinating emails from Richard Green.
My mother did not like the idea of flying 36 hours and preferred to travel by sea to Colombia where our family lived for some 12 years from the late '50s. I'm currently writing up her memoirs in which a substantial section is devoted to her travels. She knew Capt. Eckford well, and is still very friendly with Capt. "Geof" Turner and his wife.
I have a passenger list and itinerary from the voyage of the "Pizarro" leaving Liverpool 11.2.1961 returning 10.5.1961 showing a list of officers, passengers, all ports of call and cargo.
I also have a similar document for the outward voyages of the "Potosi" in Nov 1959 and the "Kenuta" in Jan 1962.
I responded and he replied:-
Thanks for your mail Barry.
I have to say that I still have the most fantastic memories of my trips on PSNC.

Here are:-
- the scans of the 3 Passenger List documents I have
- a list of the passages taken by my Mother (My Father, my sister and I). 71,463 sea miles!
- a JPG of the Kenuta
The only shipboard photo I have is a photo of my sister taken on the Cuzco. If I can locate any more "maritime" photos I will send them on.

I also have a letter from Capt Eckford to my Mother dated - "POTOSI" at sea 5 June 1961. This was his last voyage before retirement and he speaks about the retirement or the "easing out" of a Mr. Howard by the "blokes at Leadenhall Street who seem to be pushing PSNC around". I am afraid the ink has faded and it will not scan well.

I would be grateful for any photo - JPG you may have of the POTOSI.

All the Best, Richard Green
Can anyone help Richard with a photo? Unfortunately, I do not have one.

Top of page
---
I had two uncles who were long-term employees of PSNC. Would anybody who remembers Peter and Jimmy Mclements please contact me? They last served together as 1st and 2nd Storekeepers in the Reina del Mar.
However, I would like to know more about their wartime service . . . . I believe Peter was on the Orbita for a time and was on the Georgic when it was bombed in the Suez Canal. Jimmy, I believe, spent the whole war on the Orduna.
Any information at all on either Peter or Jimmy would be gratefully received.
Regards, Ed Hurley, Queensland, 4022 Australia
---
Capt. George Massey and the "Patagonia"
I am researching the Massey family of Chester and recently discovered that I have an ancestor George Massey, who was Captain of the "Patagonia". He joined the "Patagonia" in March 1872 as 2nd Officer, was promoted in August 1872 to 1st Officer and was made Commander in May 1873. In January 1905 he was appointed as Assessor for Enquiries into Shipping Casualties and therefore resigned his appointment with PSNC.

I would love to find out more about him and any reference to him or his ship would be gratefully received. As would an illustration if possible (or of one of the three other sisters ships the Magellan (I), the Araucania and the Cordillera).

Many thanks, Mandy Whitham
---
Miles A.B. - ex Orbita 1977 - Where is he now?

Request received 23 February 2002

I wonder if anyone out there can help me find an old friend, Miles A.B. who sailed on the M.V. Orbita back in 1977. I'm not sure if A.B. are his initials or what. He just signed his letters..Miles A.B. For what it's worth, when he worked on the Cambria his job entailed using a whistle! (you can tell I know nothing about working on a ship!) Miles would be in his 50's now and I'm quite sure he was originally from Wales. So I hope this helps you so you in turn can help me.
P.S. He has a tattoo on his right forearm that I think is the Welsh dragon ?!?! I'd appreciate any information you can supply to shughes002@sympatico.ca
Thanks so much . . . Keep up the good work! Sue
PPS..this is a great site!

(Thanks Sue; hope you are successful. Barry)

Top of page
---
Capt. R.C. Skelhorn

Request received 17 March 2001

I am searching for information on my family roots, that is SKELHORN family roots. I found you because your site lists a Captain RC Skelhorn (Deceased)
I would be very grateful if you could tell me anything about him. This is a Skelhorn that I have so far not come across, and as ALL Skelhorns are from Cheshire/Merseyside, I am sure he is a family member. Have you anything you could share with me?
Gratefully yours Barry Skelhorn
Reply by letter from Bill Sharp 12th Feb 2004:

I sailed with him on my final trip with PSNC when he was in command of MV "Loreto" and - about 1989/90 - through one of the Lake Wardens on Windermere, I became aware that a Capt Skelhorn was staying in The Abbey, a residential home for the elderly, in Stavely near Kendal. Sadly, he died, aged about 94, before I could visit him there. You may glean more info from the Social Services Dept of Cumbria County Council, based in Carlisle, as The Abbey was one of their residential houses.
Thanks for the information Bill. I hope it helps our enquirer. (Barry)
---
ss "Jamaica"

Request received 15 March 2001

This is a complete long shot because of the date! In the first half of 1928 - leading up to June/July - events took place on board the ss. JAMAICA which led eventually to the dismissal of the Captain from service. The JAMAICA used to operate between Colon and Guayaquil on the Pacific coast of South America. Is there any way of getting more information? D.Jones
Top of page
---
Salinas Ports of Call

Request received Jan 2001
I sailed as a Galley Boy on the Salinas on the 21st September 1964 and I am trying to find the Ports of call that she called into from that date to the 16th June 1965.
Could you please help?
Kind regards, Mike
---
Wreck of "Oravia" on Billy Rocks, Falkland Islands

Request received Mar 2000
I have been corresponding with a couple of divers who have been diving on the wreck of the PSNC vessel "Oravia" which struck the Billy Rocks outside Port Stanley and sank in November 1912.

The question is :- "Does any one know if PSNC salvaged the propellers and shafts and the engine?"

If you have any info Zac Stephenson would like to hear from you (and I would appreciate a carbon copy too for these pages.)
You can see a photo postcard of her sinking if you go to Oravia
Top of page
---
Photos of Officers

Request received Mar 2000
Having obtained your address from your letter in "Sea Breezes", I hope you will forgive my liberty in writing to ask if you will assist me?

I am a retired seafarer and have, for many years, collected photographs of ship's officers, singles or groups, in uniform and preferably, but not necessarily wearing their caps. My photographs date from the mid 1800's to the present day.

During a recent visit to the Mersey Maritime Museum to hand over my collection of 500+ shipping company cap badges for their exhibition, the curator expressed great interest in my photo collection which I have now promised to donate to them when I take the "deep six".

My request is, have you such a photograph of yourself or of a friend or colleague that you would permit me to copy and place in my collection with, if possible, a brief maritime history of the subject person to caption the photo?

I hope you will feel able to help me in this matter and you have my guarantee to return any photo safely and undamaged.

Thank you, Yours sincerely,

William Hawkins, 23 Templeton Close, Hilsea, Portsmouth PO2 9NT

Tel 02392 665305
Come on lads, this is your chance for fame and / or notoriety and the opportunity to contribute to the fast-disappearing maritime history of this country! Please, will you help?
---
Buttons or cap badges

Request received Feb 2000
I am trying to collect cap badges and buttons of the British Merchant Navy. If anyone has an old cap badge stuck in the back of a drawer or in their wife's sewing basket, that they no longer need and they would be prepared to pass on, I would be grateful if they would contact me.
Typical comments that I have received are
"If only you had contacted me a few months ago - I had a clear out",
or "I'm glad to have found a home for them I was wondering what to do with them -it seemed a shame to bin them"
or from a friend - "I've got a British India, you can have it. Phone call a couple of days later, " . . sorry, my wife gave it to our daughter and she chucked it out - Well what good was it to me - she said!! "

I am looking in particular for in house badges, RML, Furness etc and Liverpool Companies, Brocks, E.Ds, Ellermans etc., and the southern companies like Port Line, Union Castle, NZS and Federal. However, I would be grateful for any help in my quest.
leslie@moore71.freeserve.co.uk Leslie Moore

Top of page
---
John Bresner . . . . or any Bresners

Email received on 26 Jan 2000
In my wide-ranging search for my GGGGrandfather William Bresner and his daughter Jane I came across the name of John Bresner who is listed as a 3rd Engineer on the Sarmiento.
Would you have any idea where Mr. Bresner came from or where he signed on?
Jane and her father came to the U S as famine refugees on the Ship Infanta out of Liverpool in 1849 and so far I can't find a clue as to where in Ireland they came from.
I enjoyed the information and pictures you posted on the Pac Steam Nav Co. May be some of the Bresners got as far as Liverpool and thought they'd stay there! Thank you for any help you can give me.

Jean Baughman, Ashland, Oregon
Jean Stapley Baughman
---
"Iberia" and sailing to Australia in 1886

I received this email on 31 Dec 99

From Thom
garfat@fox.nstn.ca
My gggrandfather sailed to Australia on the SS Iberia under the flag of the PSN Co. I know this because I have a copy of the playbill for a on-ship play in which he had a part. This sailing was to Australia in August of 1886. I was wondering if you might know where I might find other information about this ship. I have the listing from Merchant Fleets by Duncan Haws and the old playbill but that is all I have.

If you have any info I would appreciate hearing from you.

Thom
Reply:- - 2nd Sept 2000 - from John McGarry
"Whilst surfing the Net, I came across the a print of the ss Iberia on the National Maritime Museum site.
www.nmm.ac.uk/searchstation/images/
This was the subject of one of your email requests. I have already sent a copy of the web page to that person."
Thanks John, I am sure that Thom will have appreciated your assistance. Barry
Top of page
---
"Oropesa" and Samuel C. Brown

I received this email on 31 Dec 99

From Alan Wahlers
alanwahlers@compuserve.com
My family is from Liverpool, where I was born in 1949.
Found a calling card with the name Samuel C. Brown and RMS "Oropesa" in script with some old cigarette cards, probably of the 1930's or 40's or 50's
Sorry do not know the name or why my family came to have the card.
Do you have any details of the ship or the person named please?
I have sent him details about the Oropesa from Duncan Haws book but couldn't help with the named individual. I advised him to try Liverpool Maritime Museum for information regarding crew or passenger lists which may still exist.
Anyone have any more info? If you have, let me know please.
---
Ray Mullard

I received this email on 13/12/99. Can anyone help?
Dear friends!
Since the last few years I'm busy making inquiries for the address of the family Mullard from Liverpool.
It was about forty years ago I had for the last time contact with the family, but they moved to an unknown address. With the help of a search-engine on internet I suddenly saw the name Mullard (Ray) in a (new) website from You! In the list 'PURSERS' I saw the name Mullard,Ray from Liverpool. Forty years ago I know already that Ray was a 'sailor'. I hope so that Ray is the just person I'm looking for. When I was 16 years old (1949) I was a pen friend of his wife.
Will you be so kindly to give me his address or in the case Ray has a e-mail address I can send a e-mail to him! (if I know his e-mail address).
Thank You very much!
Kindly greetings,
Jan Brugman (+ Barry, my wife)
Holland
E-mail: janbarry.brugman.1@hccnet.nl
Top of page
---
Alan Baldwin

If you read this Alan, please send me your new email address as the previous one - alaunia@eisa.net.au - returns mail to me undelivered.
Thanks, Barry
---
I am interested in uniforms, insignia etc of the various steamship companies at the turn of the century (circa 1900 - 1920).
Do you have any information regarding the uniforms, rank, company insignia, buttons etc of the line (PSNC) at that time?

Thank you for your consideration of this request.

Ian Macoy, 2 Pershing Avenue NW, Leesburg, VA 20176, USA

E-mail: imacoy@nacha.org
---
Capt. Alexander Cambell Gordon (deceased)

I received this email on 11th October 1999 from the son of Capt Gordon. If you have any anecdotes or information that would be helpful and / or interesting please send him an email, and a carbon copy to me too please for the records.
My father, Captain Alexander Cambell Gordon, sailed on board the Salaverry (where he met my Mother), the Cotopaxi, the Reina del Pacifico and the Reina del Mar. He passed away on the 28th of December 1978 whilst anchored off Lagos and was buried in the capital.
I would appreciate any information you might have on him, as you would understand, I was quite young in those days and my memories are quite sketchy.
Yours, Graham Gordon
REPLY
In July 2000 I received this copy of a reply from J. Alan Gibson to Graham Gordon.
Whilst browsing P.S.N.Co web site, run by Barry Erskine, I came across your request for information regarding your father Alexander Campbell Gordon.

I knew him in the late 1940/50's. I cannot quite remember if we were together as Cadets in PSNC, but we sailed together on several voyages, particularly on the "Salaverry" between mid 1952 and the end of 1953. We may also have been together on other vessels, such as the "Reina Del Pacifico", but both my memory and records are somewhat sketchy.

If your mother who was Vivian Kinnear is still alive, she may remember me, as I was an Assistant Purser on the Salaverry at the time they met. The Captain was probably Alexander Lyall, the Chief Officer was Joe Allenby, the Second Officer was Trevor Wilcockson, and the Purser was Peter McSalley. I had served my time as a cadet like your father but had then failed my eyesight, which precluded me from continuing as a deck officer, so I transferred to the Purser's department.

Trevor Wilcockson, if he is still alive, (he'll be in his 80's now) should be able to tell you more than I can. I last spoke to Trevor a couple of years ago and he was then living in Chesterfield. I may have his phone number somewhere but cannot at the moment lay my hands on it. It is not in my present file of numbers.

I'm sorry I cannot give you any more information, but it is a long time ago. I did not even know he had a son. Please don't think I'm saying this just out of kindness, but he really was a very nice fellow and an excellent shipmate.

Regards, J. Alan Gibson
Top of page
---
Anthony "Tony" Dunn

Did you or do you know of him?

A lady in the USA has written to me on behalf of her mother who is very keen to trace the above individual. He had attended Greenwich Naval College and he was a cadet on the Reina Del Mar in the 60's. They believe he was also an officer aboard the Eleuthera and Somers Isle. He may have had a brother working in Hull as a newspaper reporter.

The last contact was the Spring of 1970 when he was mate on a tanker?

There appears to be some urgency so please contact me or Amanda if you have any info. Thanks. (NB This query is still open April 2010)

Top of page
---

PSNC Index page